Introduction to MOS
MOS in MOS protocol stands for Media Object Server. It is an XML based protocol that is defined by MOS Group for exchange of information between NRCS and MOS objects. MOS protocol is an evolving protocol, and its newer version is regularly released. The main aim of this protocol is to allow exchange of information in a standard format so that vendor-independent solutions can interact among themselves.
In simpler words, one can look at MOS protocol as the language specific to Broadcast industry which allows various products to interact with each other and thus give a high level of integration among products from various vendors. It is MOS protocol that allows a NRCS to send information about its run-downs to a Video server, a CG, a Teleprompter and other devices. This language is continuously evolving to incorporate latest changes that are taking place in the industry.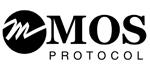 When we say Samvad is MOS compliant, it means that Samvad can speak and understand MOS language. Samvad Teleprompters can exchange information based on the MOS protocol with any MOS Complaint NRCS. In particular, Samvad Teleprompters have been tested for integration with ENPS, and OCTOPUS NRCS.
Samvad Teleprompter implements version 2.8.3 Of MOS protocol
As Explained before, being MOS complaint allows Samvad Teleprompters to receive and send information to NRCS. Samvad can receive Rundowns and stories from NRCS. It can also receive any changes in the order or text of stories within a run down.
Samvad Teleprompter has special features to customize the display of MOS commands, Slug Lines and other information received in Run downs. For example, you can set MOS commands to appear in inverted colors, to distinguish them from rest of the text.