OUR CLIENT
We've had the good fortune of being associated with some Highly esteemed Clients. Here are some we've recently added to our growing list of Users.
BROADCAST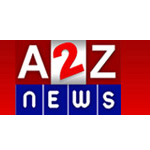 A2Z News
A2Z News Channel is a Hindi 24X7 News channel, based out of Indian Capital, Delhi, and among the first ones to adopt Samvad Teleprompters. Location: New Delhi, India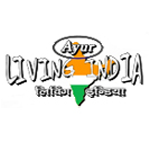 Ayur Living India ,delhi
Ayur Living India is a Hindi based religious/ Health Channel, which is using Samvad for teleprompters for recording of programs.
Location: New Delhi, India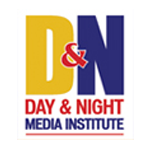 Day & Night
Day and Night News Channel, an established News Channel of Chandigarh has been using Samvad for news reading in Hindi and regional Languages
Location: Chandigarh (Punjab), India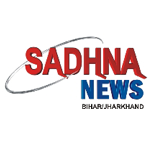 Sadhna News
Sadhna News, popular News Channel of Jharkhand , Bihar runs Samvad Live Pro.
Location: Jharkhand (Bihar), India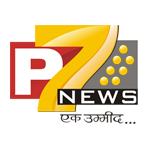 SMBC Insight
See Media Broadcasting Channel Insight, an upcoming Hindi News Channel runs Samvad Live pro for its News operations.
Location: Jabalpur(Madhya Pradesh), India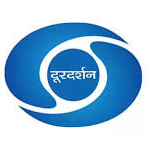 Doordarshan
Doordarshan has been using Samvad Teleprompters for Daily News Broadcasting in English
Location: Kohima (Nagaland), India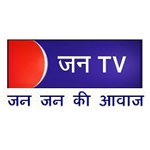 Jan TV
Jan TV, upcoming News channel based out of Jaipur, uses Samvad teleprompters for its operations
Location: Jaipur (Rajasthan), India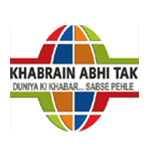 Khabrain Abhi tak
Khabrain Abhi tak, A Hindi news channel based out of Gurgaon, trusts Samvad Live Pro for its operations.
Location: Gurgaon(Haryana), India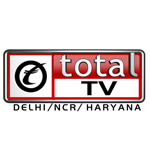 Total Tv
Total Tv , a premier News Channel of NCR, trusts Samvad Live Pro for running its operations.
Location: Noida (UP), India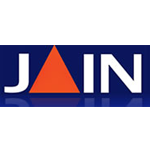 Jain Tv
Jain TV, an established Hindi News Channel is running its operations on Samvad Live Pro.
Location: New Delhi, India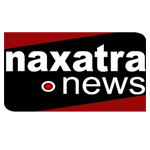 Naxatra News
Naxatra News has been Using Samvad Teleprompters for Hindi news Broadcasting.
Location: Ranchi (Jharkhand), India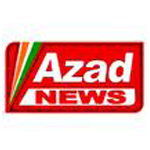 Azad News
Azad News, an established Hindi based News Channel of capital is running its operations on Samvad Teleprompters.
Location: New Delhi, India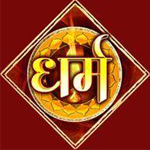 Dharm Tv
Dharm Tv, a Hindi-based religious channel uses Samvad Teleprompter for its recordings.
Location: New Delhi, India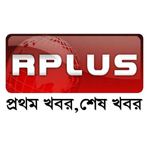 R-plus
R-Plus, an established Bengali Channel of the East, has been using Samvad for its operations. Location: Kolkatta (West Bengal), India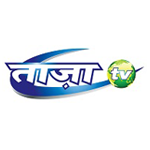 Taaza TV
Taaza TV, a premier News Channel based out of Kolkatta trusts Samvad for its operations. Taaza TV has been the first one to use Samvad along Play Box.
Location: Kolkatta (West Bengal), India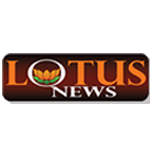 Lotus TV
Lotus Tv, 24*7 live Tamil News Channel based out of Chennai runs Samvad live pro 7.02 for multiple system newsroom. Location: Chennai, India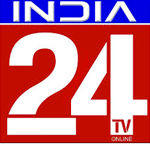 India24 News
India24 TV is a live streaming Hindi News TV Channel, using Samvad MOS and is based in Bhopal, Madhya Pradesh.Location:Bhopal M.P.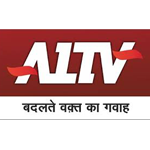 A1 Tv
A1 TV is a Hindi language 24*7 News TV channel based in Jaipur, Rajasthan. Location:Jaipur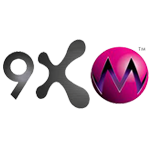 9X Tv
9X Media Pvt. Ltd. is an entertainment TV Channel based in Mumbai, Maharashtra. Location:Mumbai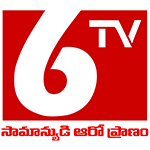 6TV
6TV is a Telugu News TV channel which focuses on culture of Telangana, based in Hyderabad, Telanagana. Location:Hyderabad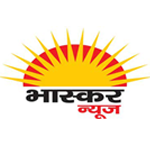 Bhaskar News
Bhaskar News Based in Noida, Uttar Pradesh, used Samvad MOS for its teleprompting needs.Location:NOIDA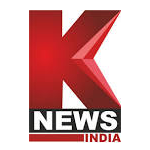 K News
K News is a regional News TV channel focusing on commercial info and is based in Kanpur, Uttar Pradesh. Location:Kanpur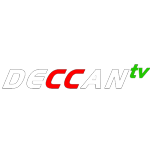 Deccan Tv
Deccan TV is a Regional News satellite channel based in Hyderabad, Telangana. Deccan Tv was among the first to use Samvad for teleprompting in Telegu. Location:Hyderabad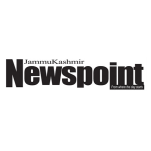 JK Channel
JK channel is a regional News TV channel based in Jammu, Jammu & Kashmir. Location:J&K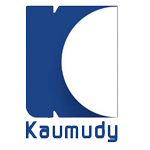 Kaumudy Tv
Kaumudy TV is a Malayalam TV channel owned by Malayalam Daily Newspaper-Kerala and is based in Thiruvananthapuram, Kerala. Location:Kerala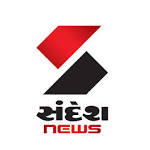 Sandesh News
Sandesh News is a Gujarati News TV Channel based in Ahmedabad,Gujarat.Location:Ahmedabad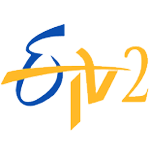 E Tv
E TV- Delhi is a regional language News & entertainment satellite TV channel with HQ in Hyderabad and is based in New Delhi. Location:New Delhi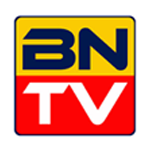 BNTV
BNTV is a bangalore based Regional Satellite channel. Location:Bangalore Karnataka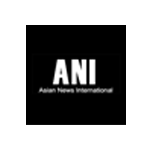 ANI South Asia's news channel
ANI is South Asia's leading Multimedia News Agency providing content for every information platform, including TV, Internet, broadband, newspapers and mobiles. Location:delhi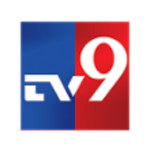 TV9
TV9 is an Indian satellite television news network that is owned by Associated Broadcasting Company Private Limited. TV9 News channel was founded in 2004 by Ravi Prakash. Location:Hyderabad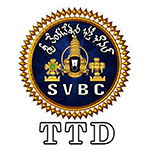 SVBC-TTD
SVBC is a first 24*7 Telugu devotional channel dedicated to broadcast Hindu devotional programme & live telecasts of pujas performed in Tirumala TTD from Tirupati, Andhra Pradesh. Location:Tirupati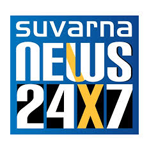 Karnatka news channel
Our mission is to make technology an asset for your business. We believe in high quality, timely delivery and maximum customer satisfaction Location:Karnatka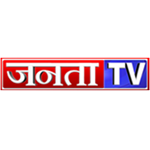 Janta TV
Janta TV is a National Hindi News Channel. Its office and multi facility Studio's, production house are located in New Delhi and all major states in India. Location:Delhi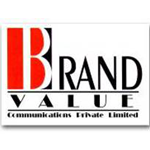 News Time Assam
News Time Assam , premier News channel of East , uses Samvad Teleprompters for Assamese News Broadcasting. Location: Guwahati (Assam), India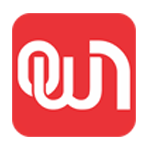 one world news
One World Media is a non-profit organisation, registered in the UK as a charitable trust. The charity promotes media that contributes to global dialogue and understanding, human rights and development. Location:Delhi, India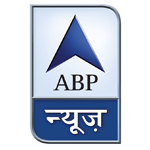 ABP News
ABP News is a popular Hindi news channel from ABP News Network Pvt. Ltd (ANN), the channel was formerly Star news which was rebranded as ABP News on 1 June 2012. Location:KOLKATA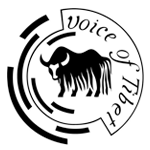 Voice of Tibet
Voice of Tibet Voice of Tibet's main objectives are to provide a channel for unbiased information and news to the Tibetans living under Chinese oppression in Tibet. Location: Norway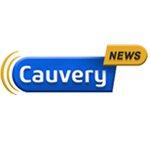 Cauvery news channel
Cauvery Television & Entertainment Private Limited is a Private incorporated on 03 February 2016. It is classified as Non-govt company and is registered at Registrar of Companies. Location: Kerela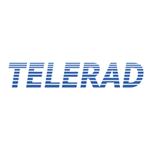 Telerad
Telerad,is one of the oldest representatives of Sony in India promoting Broadcast and Professional Video/Audio products for more than 4 decades. Location: Delhi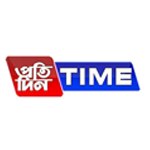 Pratidin Time
Pratidin Time  is a 24-hour Assamese news channel. The programs of the channel include various infotainment, sports, entertainment, lifestyle, showbiz, fashion, education etc. Location: Assam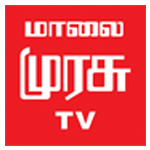 Malai Murasu
Malai Murasu is the best tamil news channel in tamil nadu. Location:Tamil nadu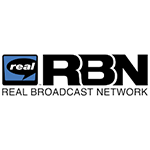 RBN
Republic Broadcasting Network RBN is a satellite shortwave and Internet radio operation based in the state of Texas. Location: Delhi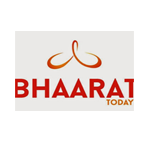 Bharat Today
Bharat Today is a 24 hour Telugu language news and Entertainment Channel in India. Location: Hyderabad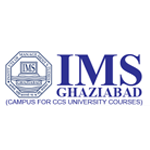 IMS
IMS Institute of Management Studies, Ghaziabad, a popular institute for media and business studies trusts on Samvad Teleprompters for training its students.Location: Ghaziabad (UP), India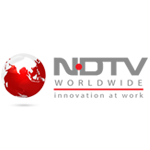 NDTV Worldwide
NDTV Worldwide  Pvt Ltd. operates television channels and provides media consulting services. The company was incorporated in 2008 Location: Haryana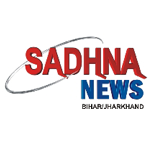 Sadhna News
Sadhna News Chhattisgarh , popular news channel of MP, has been running Samvad Live Pro for Teleprompting and coordination. Location: Noida (UP), India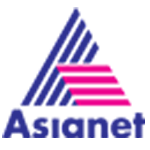 Asianet
Asianet News (formerly Asianet Global) is a Malayalam news channel owned by Jupiter Media and Entertainment Venture.Location:Kerala
TESTIMONIAL
We are Using Samvad with Karthavya Blaze for the last 3 years and are quite satisfied with the performance of the product. In fact for our new upcoming project we are considering Samvad again. It offers huge price savings over competitors, whereas performance and support provided, both are good.
Rajeev Singh CTO, Sandesh News, Ahmedabad 2016